For questions that are not answered below contact:
Melissa Finseth, City Clerk
Phone:  (218) 563-3043  FAX: (218) 563-3042  E-mail: macclerk@gvtel.com
The city council also governs the actions of the Municipal Utilities. McIntosh operates its own water and sewer utilities.
Fire and Police Departments
McIntosh has a well-trained volunteer fire department with safe and well-maintained equipment. The Polk County Sheriff's Department provides on-call service for the community.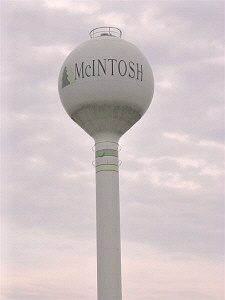 City Water
The City constructed a new wellhouse and two new wells, the project was completed in June of 2008.  The average daily water usage is 50,000 gallons.  The water tower stores 150,000 gallons of water.
Sewer Service
The City has a sewage lagoon system consisting of two ponds.
Sanitation
Garbage pick-up is every Thursday, provided by Bacon's Dray Garbage Service.
Billing
Water, sewer and garbage are billed by the City of McIntosh on a monthly basis at the beginning of the month and due on the 15th of the month.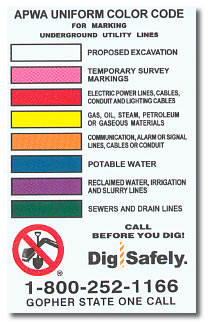 Electricity
Otter Tail Power Company www.optco.com provides electrical service to the city. They can be reached at 800-257-4044 in Crookston, Minnesota.
Telephone, Cable TV and Internet
Provided by Garden Valley Telephone Companywww.gvtel.com .  For service information, call 1-218-687-5251.